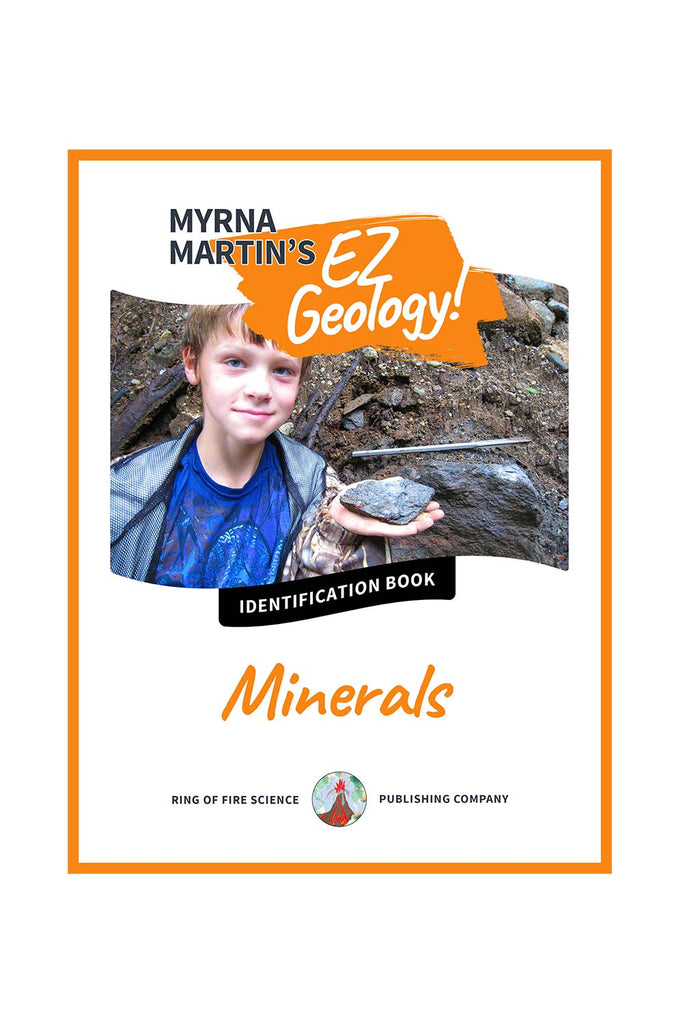 ID Minerals Ebook by Myrna Martin
Myrna Martin's Minerals Identification Book is designed to teach you how to identify minerals. You will be using the process of elimination to identify minerals. There are 12 chapters in this book that contains written information about mineral identification. Throughout the book are beautiful pictures used to illustrate the information contained in each chapter.
There are approximately 4000 named minerals and only 20 are in great abundance on Earth. The chapters in the book show you how to use specific properties of minerals, through the process of elimination, to identify minerals that you have collected. Sample chapters include What is a Mineral, Streaking for Color, Cleavage Surfaces, and Mohs Scale of Hardness.
Each chapter in the book includes a science activity. Activities include Looking for Luster, Finding Density, Finding Fractures, and Mohs Scale of Hardness
Click here to read a short sample 
You can be reading this interesting ebook in minutes. It comes in an instantly downloadable PDF format.
---
Share this Product
---
More from this collection