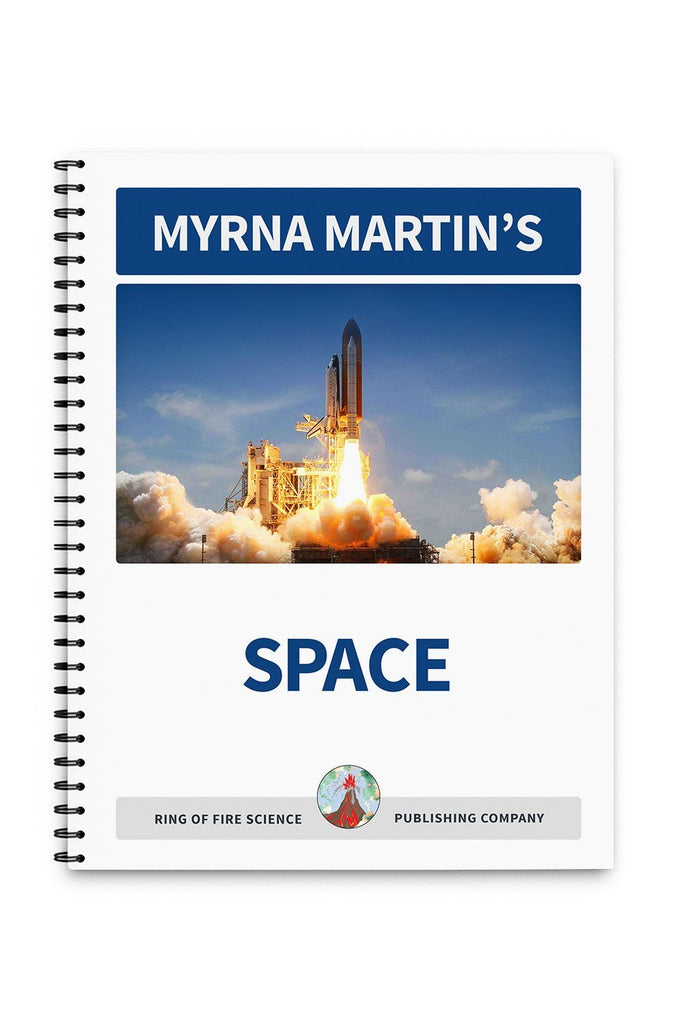 SE Space Book by Myrna Martin
Myrna Martin's Space textbook contains 16 lessons about space. The Hubble Space Telescope has been in orbit since 1990. People are living in the International Space Station and robotic space probes are exploring Mars.    
Sample lessons in the textbook include Hubble Space Telescope, Our Solar System, Jovian Planets, The Moon, Life Cycle of Stars, Galaxies, and Space Probes.   
Sample science activities include Designing a Space Station, Solar Oven, Impact Craters, Moon Gazing, Finding Constellations and Astrolabe. 
Each chapter includes written information, a short quiz, and a science activity. The book is illustrated with many beautiful photographs of outer space.
Click here to read a short sample of this book
Video Lessons
Myrna Martin introduces each lesson in the textbook on a video that can also be purchased on this store for instant download.  Myrna covers not only the main points in the lesson she also includes extra information on the topic that is not contained in the written material.
---
Share this Product
---
More from this collection