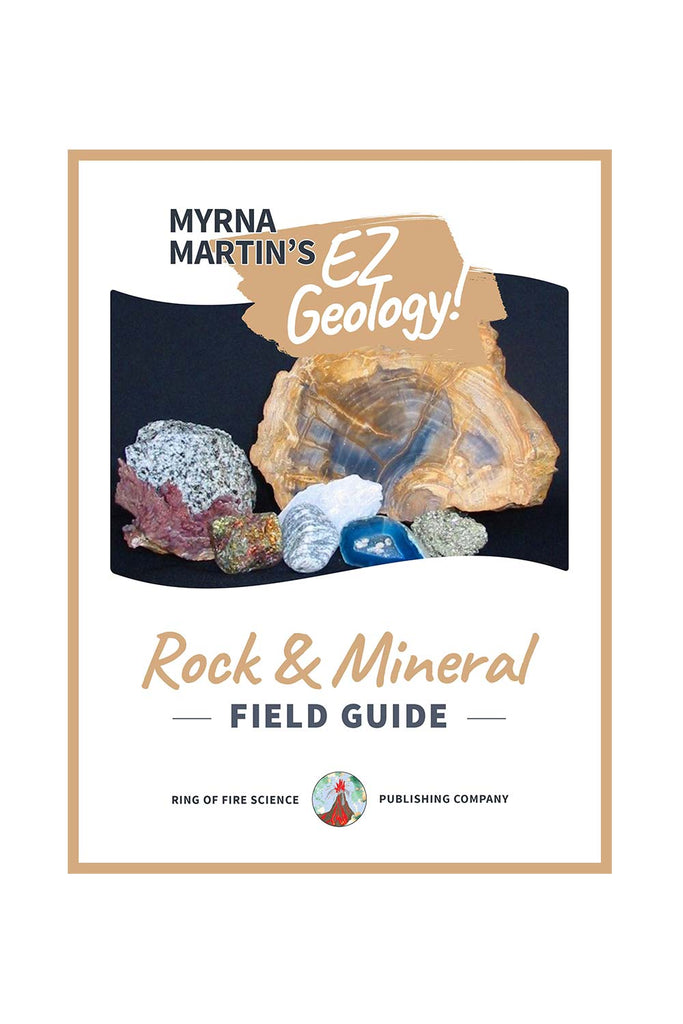 EZG Rock & Mineral Field Guide Ebook
Myrna Martin's Rock and Mineral Field Guide helps you identify all three major groups of rocks plus minerals using keys and charts.  
Color pictures of many rocks and minerals are included in the guide which was designed to be carried in backpacks on field trips. It can also be used at home to identify unknown rocks.
The charts in the book are based on characteristics taught in our Rock Identification Series. The four books in the series are Igneous Rocks, Sedimentary Rocks, Metamorphic Rocks and Minerals. They use basic characteristics to identify rocks and minerals.
Many geologists like this field guide for their children when they go on field trips.
Click here to read a short sample of this ebook
Our downloadable Rock & Mineral Field Guide ebook is in PDF format. Once through the checkout, you will receive a link to your ebook immediately. You can be reading it within minutes. A link will also be emailed to you.
---
Share this Product