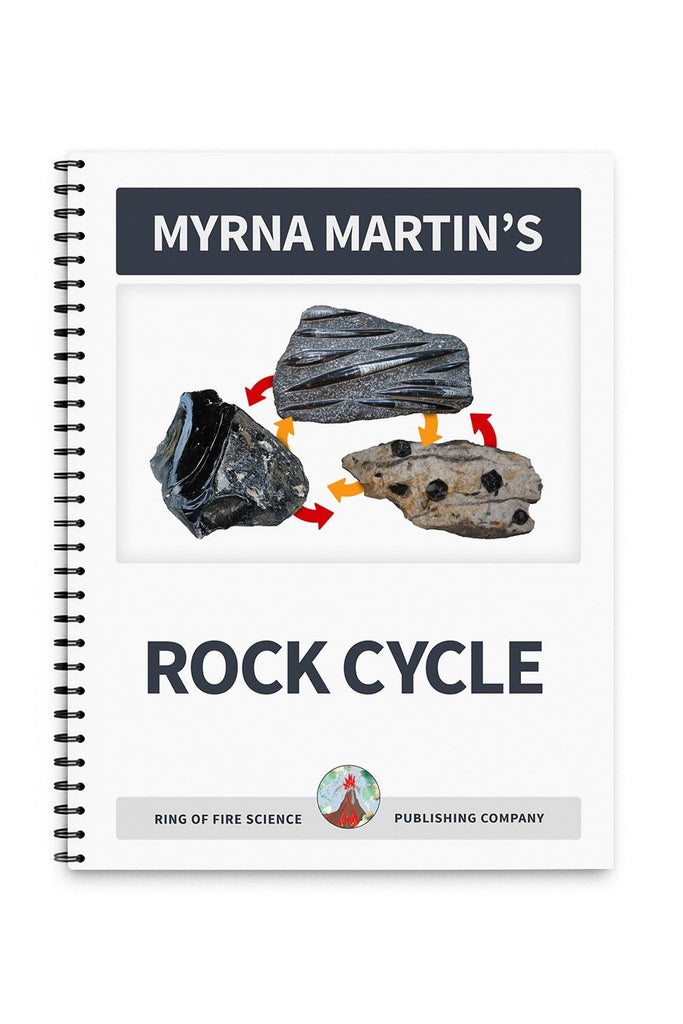 SE Rock Cycle Book by Myrna Martin
Myrna Martin's Rock Cycle textbook contains 16 lessons about the rock cycle. Igneous rocks form during volcanic eruptions, sedimentary rocks cover 75% of the Earth's surface, and metamorphic rocks recrystallize from older rocks.
Each lesson in the book includes written information, quiz, and a science activity. Beautiful pictures illustrate the lessons in the book.
Sample chapters in the textbook include Texture of Igneous Rocks, Pyroclastic Rocks, Clastic Rocks, Chemical Rocks, Massive Rocks, and Rock Cycle Trivia.
Science activities in the book include Petroglyphs & Pictographs, Sand Slides, Classifying Igneous Rocks, and Pressing Layers.
Click here to read a short sample of this book

Video Lessons
Myrna Martin introduces each lesson in the textbook on a video that can also be purchased on this store for instant download. Myrna covers not only the main points in the lesson she also includes extra information on the topic that is not contained in the written material.
---
Share this Product